Laissez Les Bon Temps Roulez

Break out your purple, gold and emerald green for these local Mardi Gras celebrations along the Emerald Coast!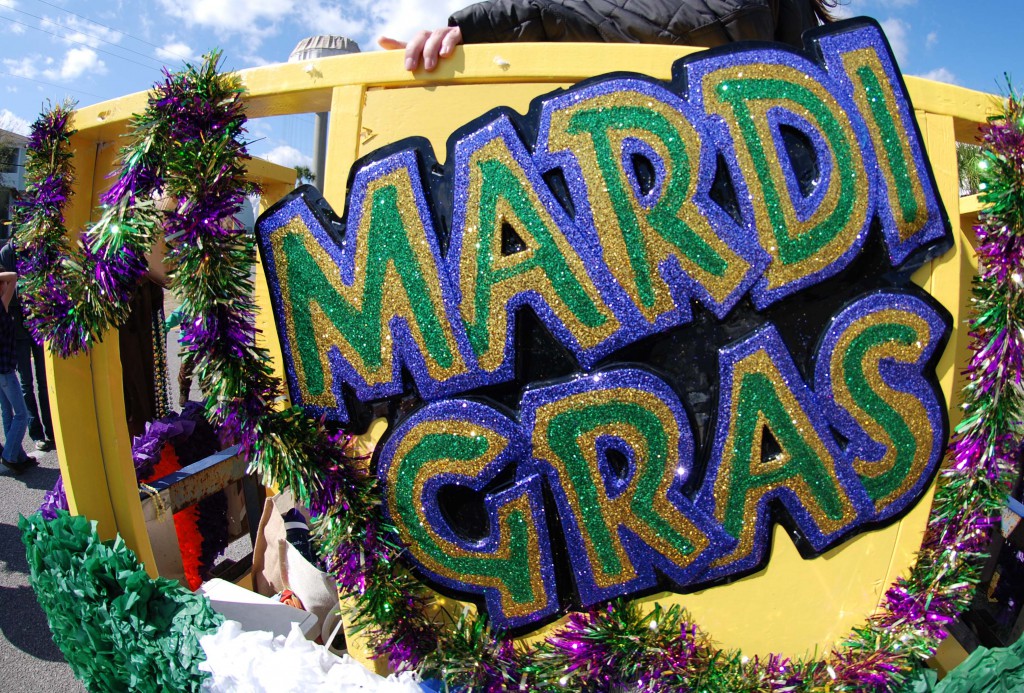 Masquerade & Motorcycles Mardi Gras Bike Night
When: 6-9 Thursday, Jan. 19
Where: Emerald Coast Harley-Davidson, 788 Beal Parkway NW, Fort Walton Beach
The Emerald Coast Harley-Davidson will host its first bike night of 2017. It will include live music from Finga Faya, Jumbalaya, gumbo, King Cake and a full bar on-site.
Girls Getaway
When: 5 p.m. – Feb 2
Where: Rosemary Beach
Cost: $195 tickets
The Rosemary Beach Foundation will host the 12th annual Girls Getaway featuring a variety of events. The weekend celebration includes Mardi Gras events such as a "Flavors of Louisiana" cooking demonstration with Chef Shane Quinlan, bourbon tasting hosted by Restaurant Paradis and Saturday Mardi Gras Bash at La Cocina. To find out about more events and how to purchase tickets, visit www.rbfgirlsgetaway.com.
Krewe de Yak's Fourth Annual Mardi Gras Parade and Festival
When: 11 a.m.- 4 p.m. Feb. 4
Where: Circle Drive in DeFuniak Springs
Krewe de Yak will host GrasFest with food, fun and family-friendly entertainment celebrating the carnival season. At 3 p.m., the beads will fly when floats drive through Circle Drive. For more information, contact Samantha Graves, Krewe de Yak, at 419-5977 or by email to krewedeyak@gmail.com.
Navarre Beach Mardi Gras Parade
When: 1 p.m. Feb. 18
Where: Gulf Boulevard on Navarre Beach
The theme for the 31st annual Navarre Beach Mardi Gras Parade is "Pirates of the Future."
Destin Commons Mardi Gras Masquerade
When: 6-8 p.m. Feb. 24
Where: Destin Commons, 4100 Legendary Drive Suite 270, Destin
Enjoy a family-friendly evening at the Destin Commons. This will include a parade with more than 30 floats, live entertainment from Mr. Big and the Rhythm Sisters and an authentic Mardi Gras street brass band at the Center and children's face-painting and crafts.
Mardi Gras Pub Crawl
When: 6 p.m.- midnight Feb. 24
Where: HarborWalk Village, 10 Harbor Boulevard, Destin
Cost: $10 donation to Food for Thought Outreach Inc.
HarborWalk Village will host a pub crawl along the Destin Harbor. Wear your best Mardi Gras outfit and enjoy drink specials at each stop.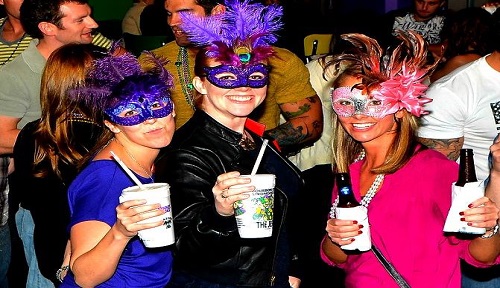 HarborWalk Village Mardi Gras Parade

When: 2-5 p.m. Feb. 25
Where: Destin Harbor Boardwalk
HarborWalk Village will host its 9th annual Mardi Gras parade. Dazzling floats, colorful costumes, beads, street performers and live music will take over the Destin Harbor Boardwalk as the parade rolls through. The parade is free to attend.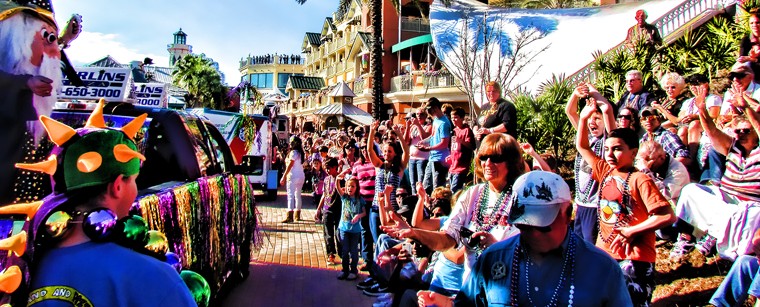 Pensacola's parades are packed into a single weekend, Feb. 24-26.
Krewe of Lafitte Parade
When: 8 p.m. Feb. 24
Where: The parade rolls through downtown Pensacola along historic Palafox Street.
Visitors can watch the spectacle of Pensacola's only nighttime illuminated parade. Lafitte features 12 floats, one live canon and 250 pirates.
Grand Mardi Gras Parade
When: 2 p.m. Feb. 25
Where: The parade rolls through downtown Pensacola along historic Palafox Street.
The Grand Mardi Gras Parade is the biggest, best-known event of the season, often attracting upward of 75,000 people.
Parade-goers can enjoy the pageantry and theater of more than 6,000 participants and 240 floats, ranging from '60s go-go dancers to Greek goddesses, parrotheads and pirates.
Mardi Gras Golf Scramble
When: 9 a.m. Feb. 25
Where: Shalimar Pointe Golf Club, 302 Country Club Road, Shalimar
Cost: $65 a person, $250 team of four
The inaugural Mardi Gras Golf Scramble will benefit the Heritage Museum of Northwest Florida. For more information or to register, call 678-2615, email info@heritage-museum.org or visit heritage-museum.org.
Krewe De Lu Roux's Birds of Paradise Mardi Gras Ball
When: 7 p.m. Feb. 25
Where: Lulu's Destin, 4607 Legendary Marina Drive
Cost: $65 tickets are available online, in store or over the phone. For more details, call 710-5858 or visit facebook.com/LuLusDestin.
Enjoy live music and food at LuLu's Destin. Hotwire will perform funk and Motown classics. LuLu's Destin will be closed to the public for this ticketed event, which includes a buffet dinner, open bar and entertainment. This is a 21 and older event. For more information, call 710-5858.
Smiley's Metal Mardi Gras
When: 2 p.m.-2 a.m. Feb. 25
Where: Smiley's Bar, 34 Wright Parkway NW, Fort Walton Beach
Cost: $10
If you're a metal head, check out Smiley's Metal Mardi Gras. The event will include drink specials and these bands: Worthy of the Crown, D.R.E.A.D., Dark Star Coven, Grimwar, Parabellum, Chemtrail, Southern Fallout, Rainey's Revenge and Cannabyss. Attendants must be 21 or older.
Artful Night Under the Stars
When: 6-10 p.m. Feb. 25
Where: Grayton Beer Co., 217 Serenoa Road, Santa Rosa Beach
Cost: $75 general admission
The sixth annual Artful Night Under the Stars returns this year with the theme "Mardi Gras Bash." Tickets include a New Orleans-inspired menu catered by Townsend Catering, select Grayton Beer Co. on tap, wine and treats from Smallcakes. It also includes live music from Sean Dietrich and a silent auction featuring art, getaways and gift certificates.
Proceeds benefit the Tree House Episcopal Montessori School. To purchase tickets, visit artfulnight.com
Sandestin 14'th Annual Mardi Gras Dog Parade
When: 2 p.m.- 4 p.m. Feb. 26
Where: The Village of Baytowne Wharf
Join Sandestin for the annual Mardi Gras Dog Parade featuring "Canines & Comics" as this year's theme. The streets will be filled with costumed dogs and their humans throwing a myriad of throws, beads, and parade favors. Themed convertibles, small floats (pulled by masters), golf carts, bicycles, and decorated wagons will be everywhere and Mardi Gras music will fill the air!
For additional details and registration, visit www.baytownewharf.com or call 850.267.8117.