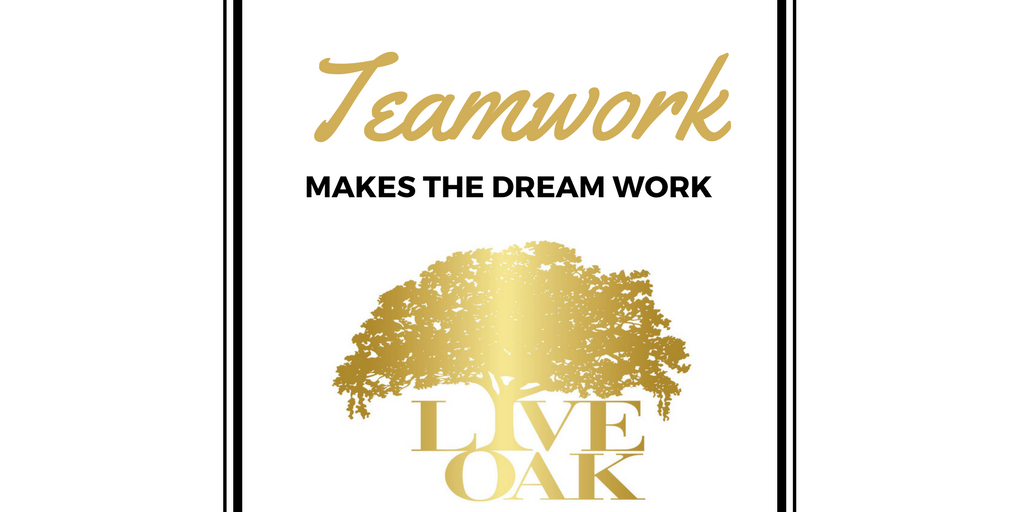 Why hire a Real Estate Team vs. a Single Agent to Sell Your Home?
When you hire Live Oak Real Estate to sell your Santa Rosa Beach, Miramar Beach or Destin, Florida real estate, you are actually hiring 2 licensed and active Realtors and a client care specialist at the same cost of hiring a traditional single real estate agent.
Comparing the team approach to the single agent model can illustrate the advantages of combining and leveraging resources, individual talents, office systems and synergy to provide superior real estate transactions.
Contrary to popular belief, Realtors are not on call 24/7. In today's market of labor intensive task such as managing short sales, a single agent can easily be overwhelmed with just a few transactions.
Real estate teams can share and delegate this task to provide seamless customer relationships. Here at Live Oak Real Estate, each task is optimized to form a system of office procedures designed to track and produce consistent results for our clients.
By combining a professional group with individual specializations, our sales team can far exceed the reach of a single agent. As these talents are brought to the table, customers are better served through collective knowledge. Home buyers can be better matched with the specialty of buyer's agents. Sellers, on the other hand, can leverage the creative collaboration of a group in the listing and marketing of their property. Sellers and buyers can also have the benefit of multiple years of combined experience during the negotiating process that leads to a successful outcome. All clients benefit from the structure and synergy of the team environment.
As today's consumer rebounds and the real estate industry adapts to market recovery, more teams will emerge as traditional agents consolidate. Our group of real estate professionals at Live Oak Real Estate are well positioned to meet increasing demand and provide the transparency and accountability necessary in today's real estate sales transaction.
Please contact us at (850) 225-3381 or email kurtsprigler@kw.com.